Nutrition Facts Label Block
In both versions of the plugin, we've added a new block called Nutrition.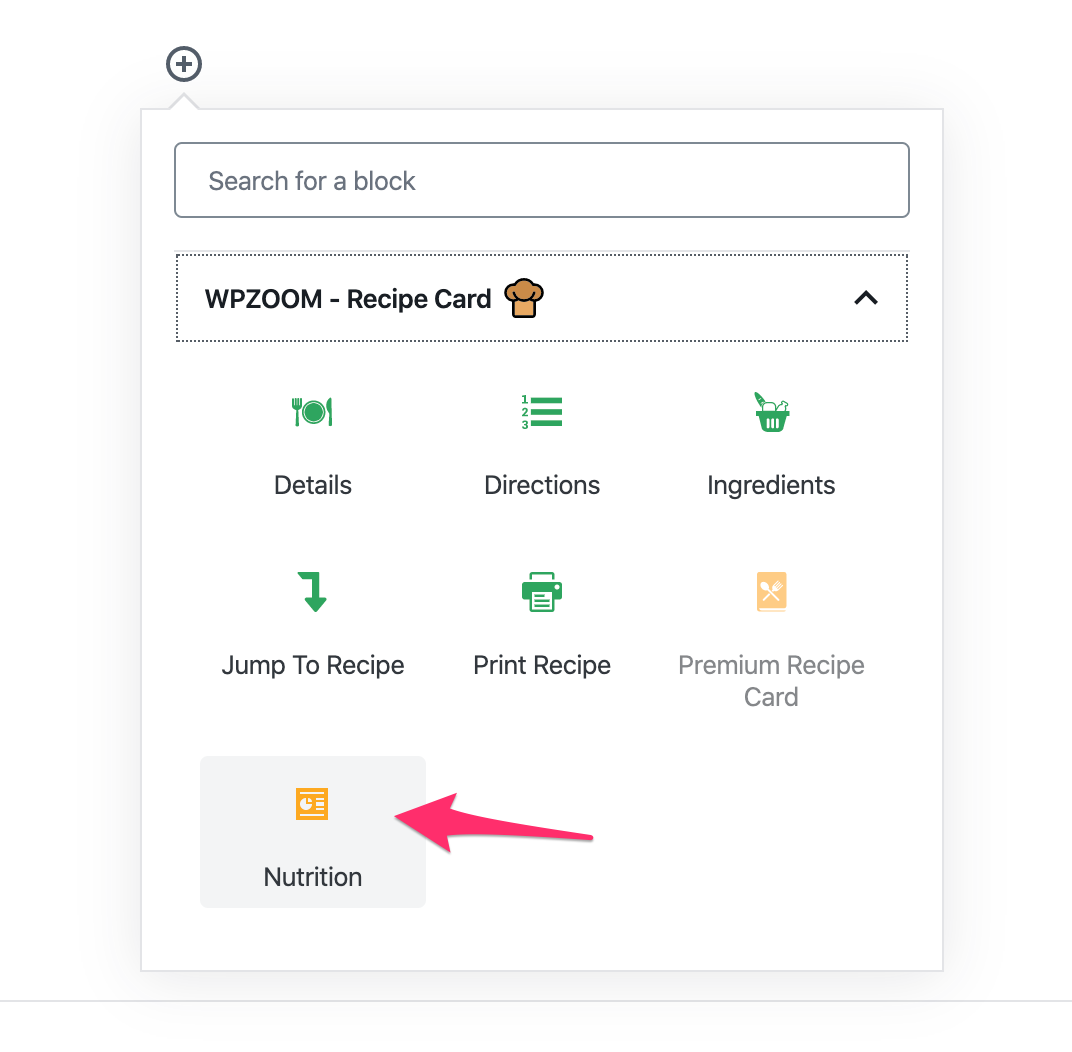 Whether you're a food blogger or nutritionist, this block will make your pages pop with some useful scientific information about your recipes. Fill out nutrition values and see instantly how the block will look like thanks to real-time preview.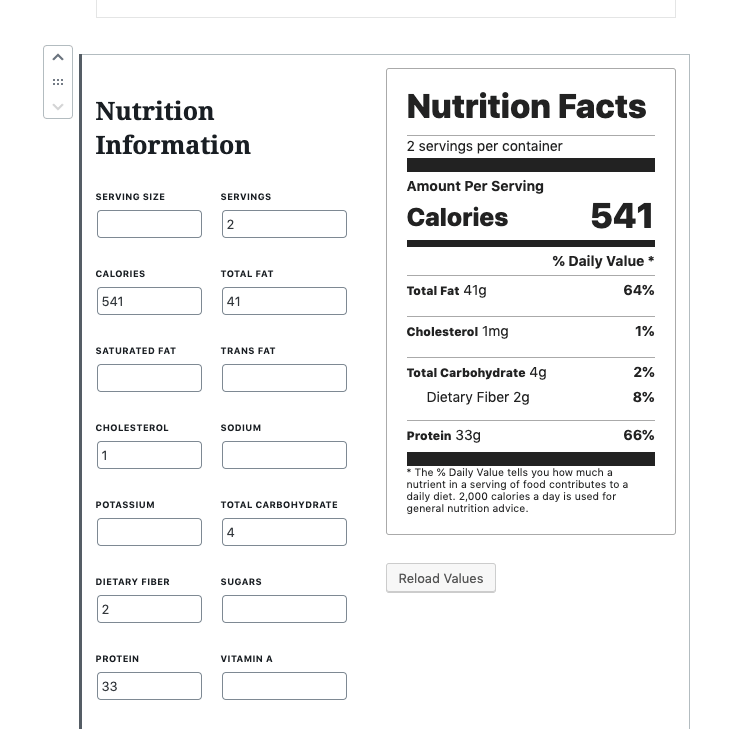 You can see a live demo of the block here.